cambia a español

Country guest house B&B: The Blue House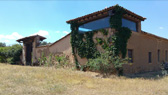 A large traditional rural house rehabilitated into a guest house, enclosing an ample terrace and porch, as well as a typical Spanish patio. Max. 16 people; 7 bedrooms, 11 beds and 3 bathrooms. (see website).
Country guest house B&B: Casa Finca Dehesa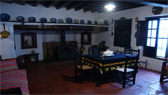 A big house in the middle of the countryside 2 kms away from Peraleda. Max. 10 people; 5 bedrooms, 10 beds and 5 bathrooms. (see website).
Los Cerrillos Hotel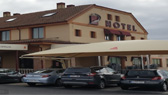 It is located in the service area of the A5 motorway (Madrid-Lisbon) at km 174, about 5 km away from Peraleda village. Phone (+34) 927 53 00 81. (see website).
---